Annual Junior Tennis Captains Dinner
Dear parent / guardian
The Annual Junior Tennis Captains Dinner is on Saturday 14th of September 2019.

A fun tournament will be organised from 4pm-6pm and a dinner will follow later from 7:00pm-9.00pm. Cost of the tournament and dinner will be €15. Dress code is smart casual.

Payment can be made on the day or if you would like to pay with your Elm Park card in advance please email catering@elmpark.ie

Please register for the tournament and the dinner in the link below. If you cannot participate in the tournament you will still need to register for the dinner.
https://docs.google.com/forms/d/e/1FAIpQLSfSFgCqHG2xv1fQKm1Ouzllqu40GUp_kTT7EkqOgu4F8TUH0Q/viewform
Hope to see you all there.
Alexandra & Pierre
Junior Tennis Captains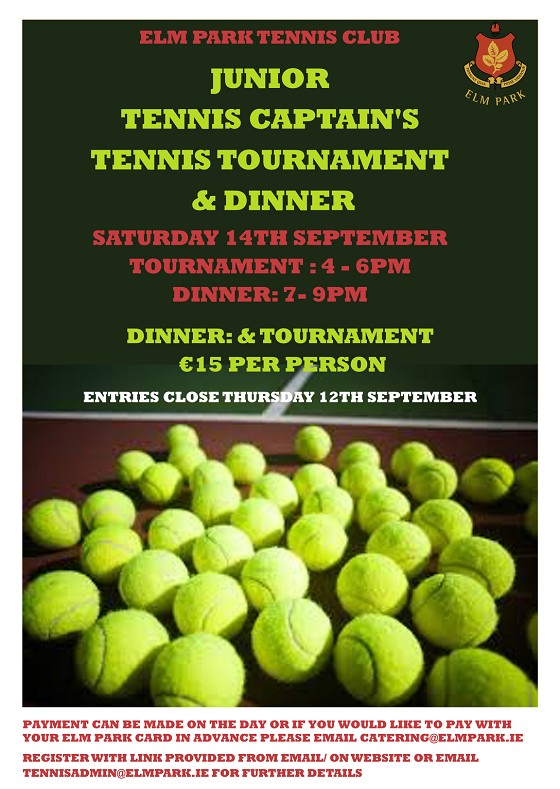 News & Events