Autumn Team Tennis 2019
Dear member

Autumn Team Tennis will begin on Wednesday 11th & Thursday 12th September, for 5 weeks with the finals on the 17th October.
Closing date for Team Tennis is today, Friday 6th September.

Players can select the night of their choice and may sub if available for the other evening. If insufficient numbers Team Tennis will be played on Thursdays only and will be confirmed on Monday 9th September.

Each team will consist of players of all standards.


If you have not already done so please register on the following link

https://docs.google.com/forms/d/e/1FAIpQLScAVDYqZqV9Vpw2bmVNG83Q_Wf9FfnSbZ51hCfN-uTCCOP5uA/viewform
Entry Fee €10 will be collected on the first night of play.
Members who are 18 years and over are eligible to play in Team Tennis

If you have any queries please email tennisadmin@elmpark.ie


Brendan & Aislinn

Social Tennis Committee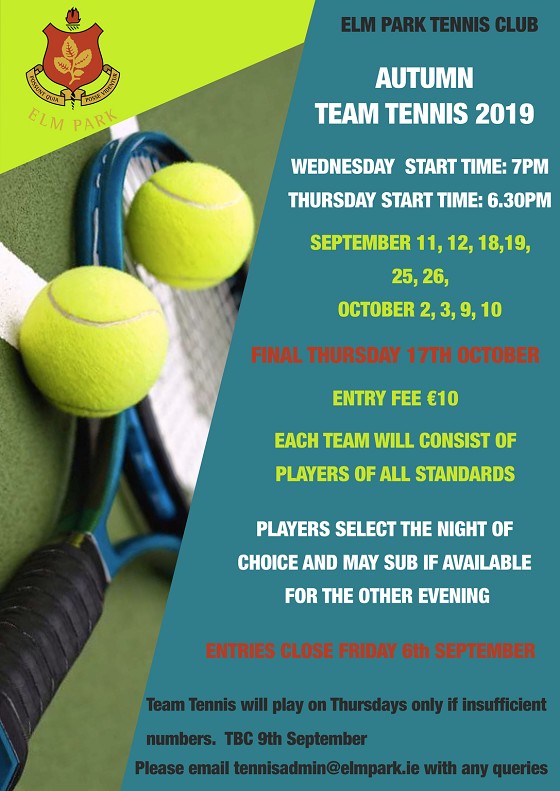 News & Events