Reminder Tennis Captain's Day 2019
Dear Member,
Reminder Tennis Captain John Purcell & Ladies Tennis Captain Sunniva Mc Donagh invite you to join them in their Captain's Day on Saturday 24th August.
There will be a Mixed Doubles Tournament from 11am - 1pm followed with a Men's and Ladies Doubles Tournament in the afternoon from 2-4pm.
The tournament is open to Junior Members aged 14 on or before 31st December 2018.
Later that evening the Captain's dinner and entertainment will be preceded by a drinks reception at 7.30pm. The cost will be €37 per person and bookings can be made through the dining room. Please email catering@elmpark.ie to reserve your place
Please sign up in the link below to register . Entry forms are also available in the lobby area of the club house or on the Elm Park web-site.
https://docs.google.com/forms/d/e/1FAIpQLScvkE4UPn6zvqKwbor6aXwQWdxuaw5x41y39zRnaGD8sWgPJA/viewform


Best wishes
John & Sunniva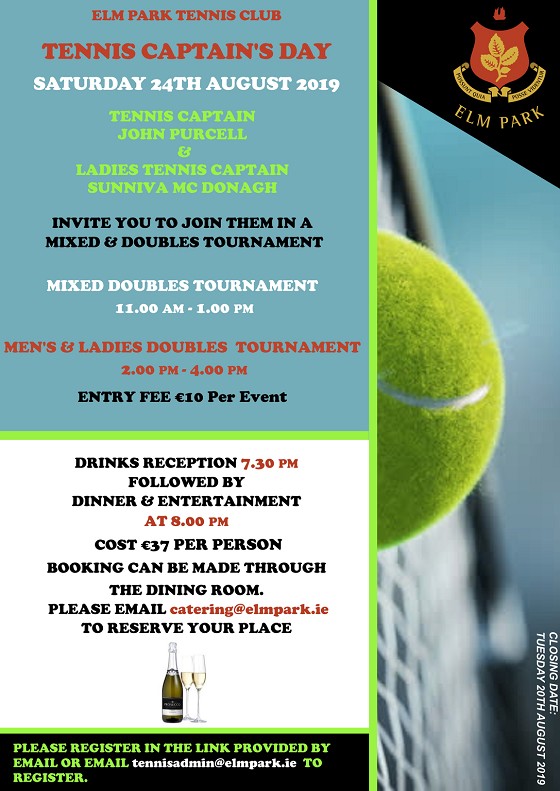 News & Events