Captains' Serve - In 2019
Dear member,
The Tennis Captains' Serve - In takes place on Sunday, 5th May at 2.00pm.
This is one of the highlights of our tennis calendar as it marks the opening of our Grasscourts for the summer. So time to dust off that racquet and pop those tennis whites on a hot wash and let's celebrate the beginning of the Grasscourt season.
Our President, John Claffey will join us in the opening ceremony which will be followed by an American Tournament and weather favouring us we will adjourn to the patio for prosecco, strawberries and cream.
We would love to see as many members as possible join us on the day. Junior Members that are 14 years and over from 31st December 2018 are eligible to play in the tournament.
Please Pre-register on the link below by Thursday 2nd May:
https://docs.google.com/forms/d/e/1FAIpQLSddqBjEz5v-Eg3ZEAGPOqcQd81Sdgvs_yIjh_13wYR7UqspQw/viewform
Payment of €10 will take place at registration on Captains' Serve-In day. If you have any queries please email tennisadmin@elmpark.ie
John, Sunniva, Aleaxandra and Pierre
Tennis Captains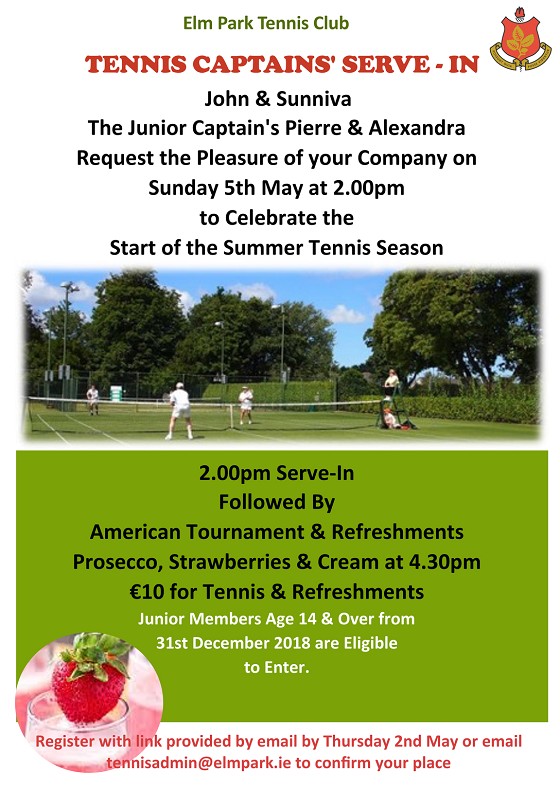 News & Events