Cardio Tennis Sessions

Dear Members

Our club coach Victoria Gaidau is running a Cardio Tennis class for 8 weeks. Starting on Wednesday the 12 th of September at 11 o'clock.
It is for members and non members. All levels are welcome.
Price is €80 payable on the first day to Victoria.

If you are interested please text Victoria on 0851630269.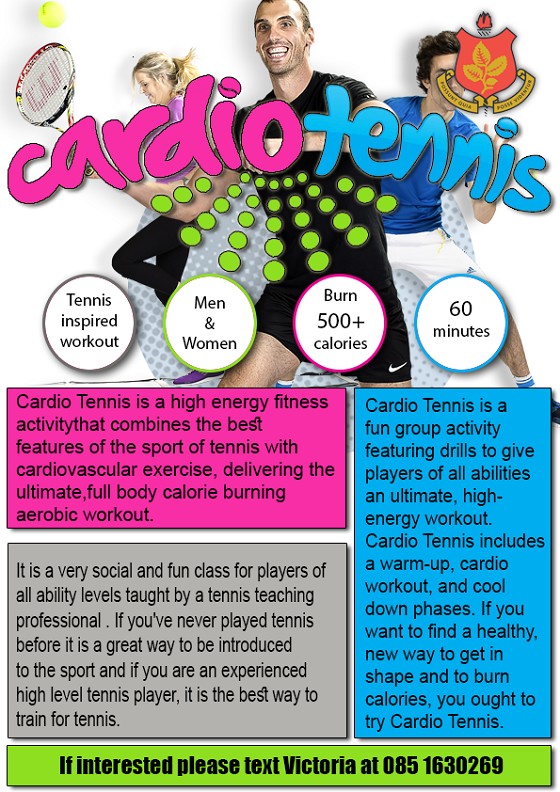 News & Events