Reminder Junior Grasscourt Championships 2018
Dear Parents / Guardians
Reminder that the Junior Grasscourt Championships closing date is today Friday 3rd August.
If you are away and your child / children would like to enter please email tennisadmin@elmpark.ie with details of entry and payment can be made on your return.
Entry forms are attached and hard copies are in the caddymaster area and Junior Club House.
The Championships will start on Monday 20th August with finals on Friday 24th August.
Junior Parent Tennis Committee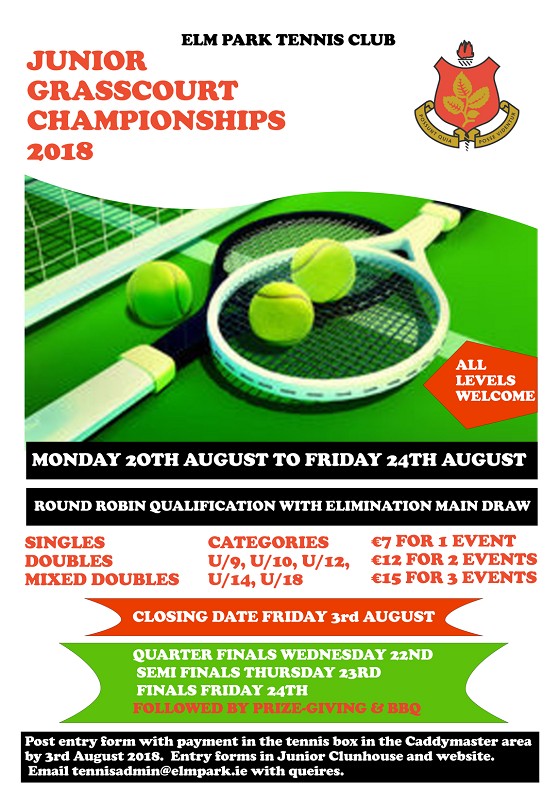 News & Events