August Tennis Camps
Dear members,

Our Director of Tennis, Rob Cherry and Club Coach, Victoria Gaidau will be running training camps for 2 weeks in August. The camps will be for members and non members aged 8 to 15 years of age.

If your child/children is interested in doing the camps, please email Rob at tennis@elmpark.ie
Please see full details on the attached poster.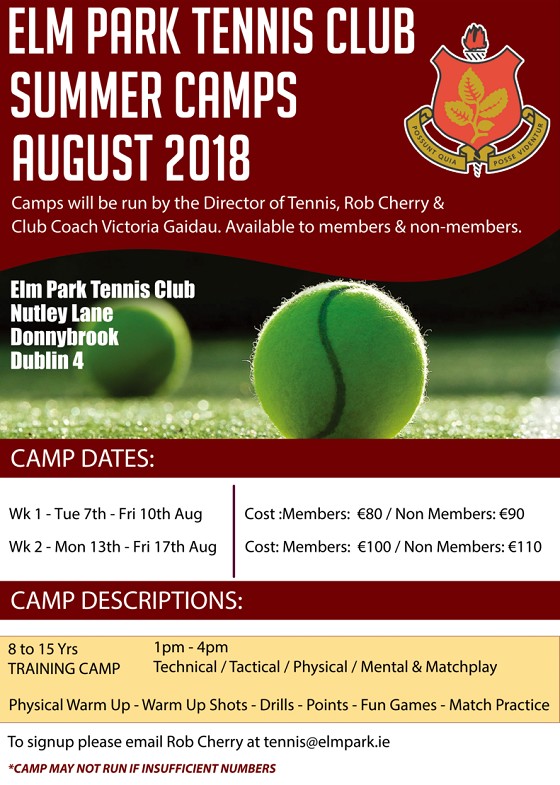 News & Events