Senior Junior Event
Dear members,
Our Annual Senior Junior Event is taking place on Sunday 1st July.
This is an event for all tennis members. Adult and child enter as a pair, usually parent/guardian and child into the section relevant to the age group of the child. or we can pair off junior members with senior members. This event will be graded according to standard and age.
Time: 12.00pm - 1.30pm Adult (age 16 and over) & Juniors age 15 and under.
(A junior non member must be age 11 and over).
Entry Fee: €5 per person / €10 per pair
Prize giving will be from 1.30pm.
Please sign up in the form below or email tennisadmin@elmpark.ie with your name and tennis level if you are an adult or name and age of child if they are a junior. Entries Close 22nd June 2018
https://docs.google.com/forms/d/e/1FAIpQLScEXFY7UM-FwKmVO6yJ1cVNGHC0mBBuNkEhQHqT6bb2tY1_7w/viewform
Payment to be made on the day at registration.
Many thanks
Junior Tennis Committee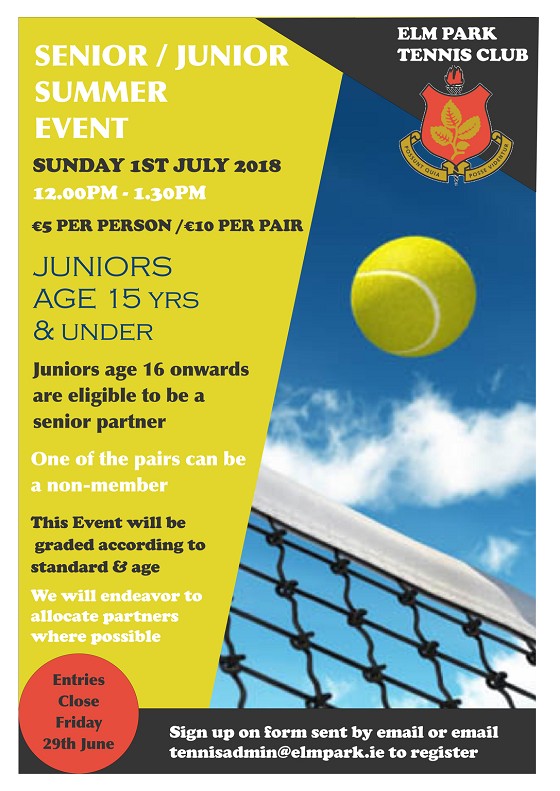 News & Events