Grasscourt Championships 2018
Dear Tennis Members,
The Grasscourt Championships is now open for entry. The Championships will run from Monday 2nd July with Finals on Sunday 22nd July.
This year we have changed the format to include the following:
Grasscourt Championships
Under 21 SIngles only event
Graded Event: Class 6/7 Summer League 2017/18 including non league players
With the new categories we hope to see as many of you as possible participate in the Grasscourt Championships.
Members can play in any three events as long as eligible within the specific category. The adult championships are open to junior members aged 14 on or before 31st December 2017.
All matches must be played by the dates specified for each round.
Entries close on Friday 22nd June 9pm. Please post your entry with payment in the tennis box in the caddy master area.
Entry forms are attached and also in the caddymaster area and website
Grasscourt Championships Committee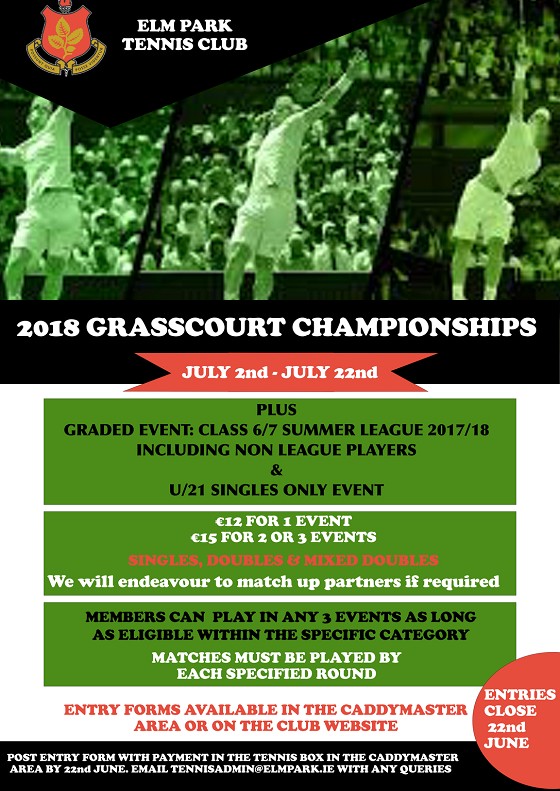 News & Events