Monday Club Nights & Presidents' Prize 2018
Monday Club Nights:
Monday Club Night and 'Presidents Prize' commences next Monday 18th June.
and will run from the 18th June to 20th August.
There will be 6 Mondays Club Nights for President's Prize June 18th, 25th, July 2nd, 9th,16th, 23rd. Club Nights will continue on July 30th, August 13th, 20th
This is a social event with all levels catered for, prizes every Monday night, bonus points awarded and lots of fun guaranteed. The President Prize will be presented at the Presidents Dinner on Saturday 28th July.
The €5.00 entrance fee must be paid before play begins. Each player is assigned to a court for the evening by the organisers. Players should arrive at 6.45pm each evening, play commences at 7.00pm
Please register by signing up the form below, which will be opened each week from Tuesday to Sunday 8pm, prior of each upcoming Monday Club Nights to reserve your place. An email will be sent each week with the link for registration.
https://docs.google.com/forms/d/e/1FAIpQLSf47xFuMeCF7-hltfUL2gyHZnSFCRbF7qeyQjgBJojqhkN2zg/viewform
If you have any queries please email tennisadmin@elmpark.ie
Eddie & Aislinn
Social Tennis Committee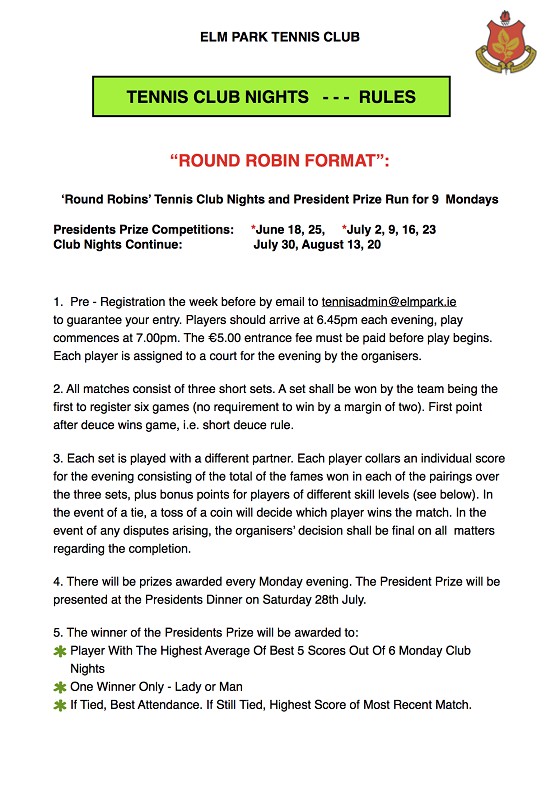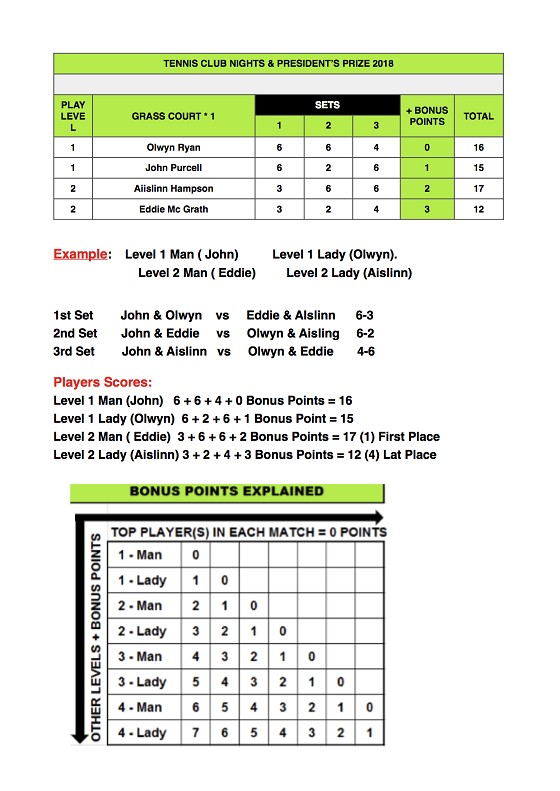 News & Events