Junior Team tennis date Changes
Dear Parents
We have had to make amendments to two of our Junior Team Tennis dates due to clashing of other events held on the same day in Elm Park.
Saturday 21st April - remains the same and the new dates are as follows:
Sunday 22nd April.
Saturday 5th May - Finals
Time: As before
1-2pm 8-10 years old
2-5pm 11-16 years old.
Entry fee is €5 per child, which can be paid at registration on the first day of Team Tennis
All that have responed are already aware of the new dates and their entry forms are amended as they reply. If your child / children would like to partcipate in Junior Team Tennis and has not responded yet please can you click on the link below to enter and submit form by Tuesday 10th April.
https://docs.google.com/forms/d/e/1FAIpQLSdW16_LlVEzSICbU7h1kxiKH5lanRAASnoHyfxWW0w-rQOzIA/viewform?usp=sf_link
Once entries are in, times, teams & rules will be sent to all entrants & team captains
Junior Parent Committee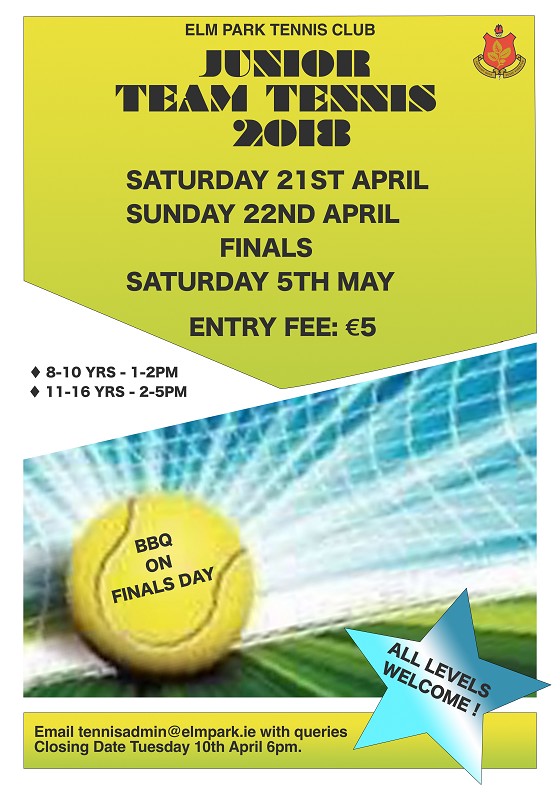 News & Events