Reminder Junior Team Tennis 2018
Reminder Junior Team Tennis 2018, will run on Saturday 21st April, Sunday 22nd April with Finals on Saturday 5th May, followed by prizegiving and BBQ at 5pm.
Matches will be played from 1-2pm for 8-10 years old and from 2-5pm for 11-16 years old. Participants must be available to play on all days. Otherwise they can enter as a sub. We will also need parents to volunteer as team captains.
Entry fee is €5 per child, which can be paid at registration on the first day of Team Tennis .
Closing date is Tuesday 10th April.
Please click on the link below to enter your child/children.
https://docs.google.com/forms/d/e/1FAIpQLSdW16_LlVEzSICbU7h1kxiKH5lanRAASnoHyfxWW0w-rQOzIA/viewform?usp=sf_link
Once entries are in times, teams & rules will be sent to all entrants & team captains
Junior Parent Committee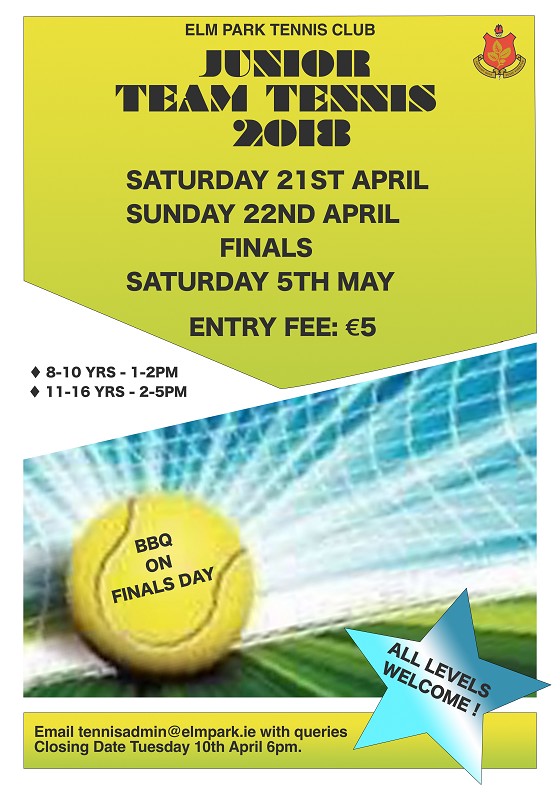 News & Events