Extended Closing Date For Senior Hardcourt Championships 2018
Dear Tennis Members
We have extended our closing date for the Hardcourt Championships to Thursday 5th April, 7pm.
The tournament will run from Monday 9th April with Finals on Sunday 29th April.
There will be a single pool qualifier or a plate, to be decided based on entries and all matches must be played by play by dates date throughout the tournament.
The adult championships are open to junior members aged 14 on or before 31st December 2017.
Entry forms attached and are available at the Caddy Master area .
if you are away or not in the Club over the next few days and would like to enter please email tennisadmin@elmpark.ie with categories you would like to participate in and post entry fee into the tennis box in the caddymaster area over the week-end.
Hardcourt Championships Committee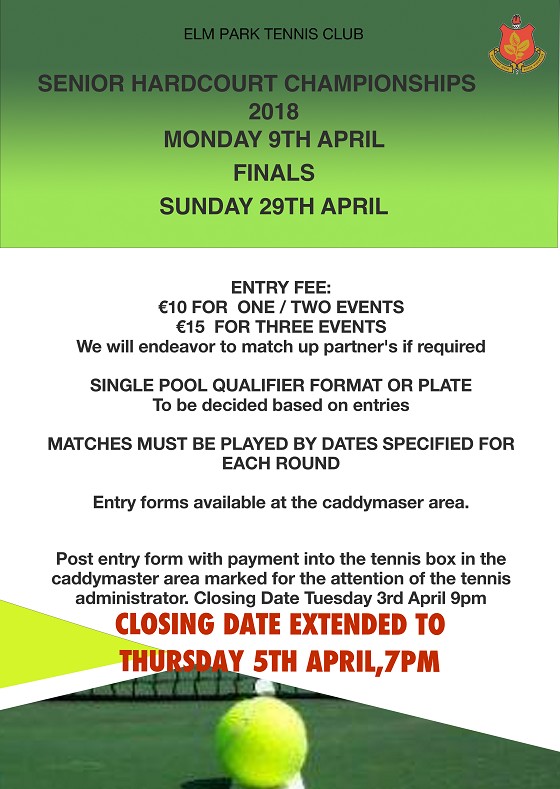 News & Events