Reminder Junior Captains St Patrick's Day Fun Tournament
Dear parents
Reminder that the closing date for the Junior Captains Day Fun Tournament is Thursday 15th March.
The tournament which is run by Junior Tennis Captains Peter Quinlan and Isabelle Mc Carthy along with their committee is on St Patrick's Day, Saturday 17th March from 10-12pm and is for Junior Members age 8-12 years.
If your child / children would like to partcipate please email tennisadmin@elmpark.ie with their name and age.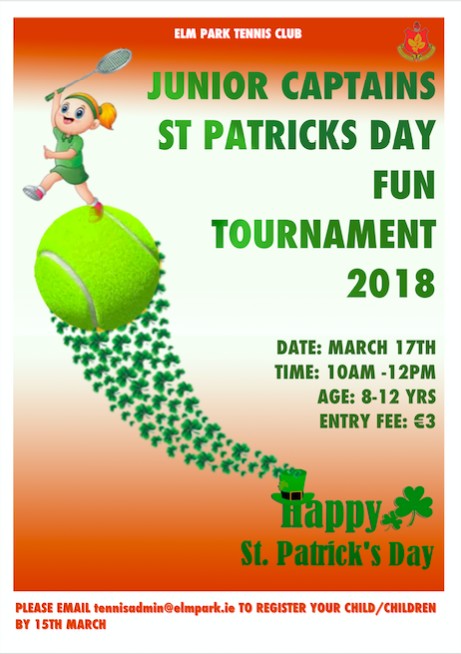 News & Events