Reminder Rainbow & Stellar Trophy Competition
Dear Members
Reminder that the Elm Park Tennis Club Annual Rainbow and Stellar Trophy Competitions will be played from 12.30 - 3.30pm on Sunday 19th November 2017. The competition will be followed by mulled wine and mince pies in the Clubhouse.
The competition will be restricted to the first 32 players,1st 16 men and 1st 16 women to register and pay the €5.
Please do sign up to play as it is always a great competition. Stellar's husband Ollie Nolan along with his son will be there on Sunday to present the Stellar Trophy along with Tucker Riordan who will be presenting the Rainbow Trophy.
If you are not playing in the competition please do also join us at 3.30pm for a glass of mulled wine and mince pies.
Attached is the entry form and poster. Please post the entry form with payment into the tennis box in the caddymaster area or email tennisadmin@elmpark.ie. The entry forms are also available in the caddy master area and website.
Diarmuid Burke
Olwyn Ryan
Tennis Captains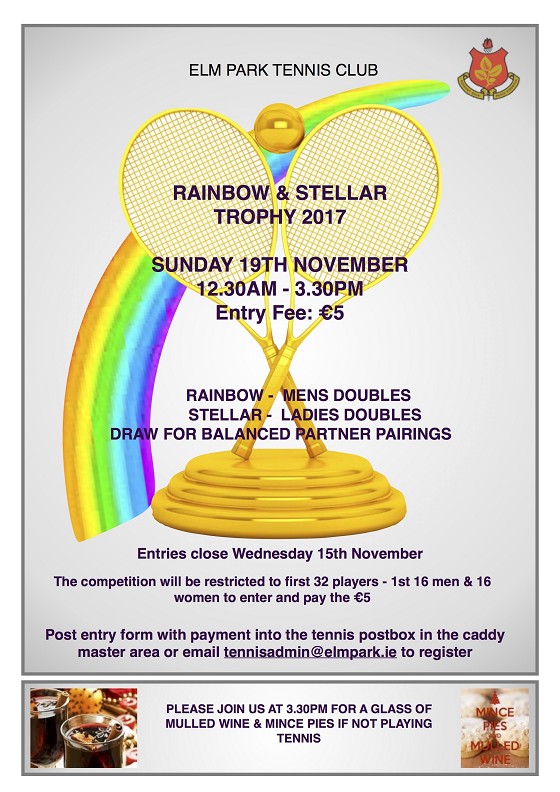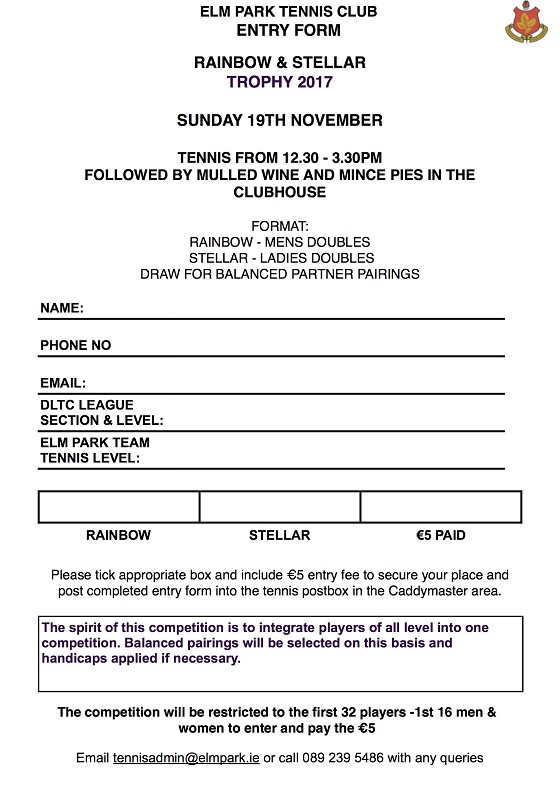 News & Events