Senior Junior Turkey Tournament
Dear Members,
Our first Senior-Junior Turkey Tournament will be held on Sunday 26th November from 12.30pm - 3.30pm, followed by Mulled Wine & Mince Pies.
First prize will be a Turkey Voucher for both categories
This is an event open to all members only. Adult and child enter as a pair, usually parent and child into the section relevant to the age group of the child. If you do not have a child or parent / relative in the club we can pair you off with a Senior / Junior Member if there is one available.
The format will be as follows depending on numbers
Under 10 Junior (10 and under) - 12.30pm - 1.30pm
Under 15 Junior (15 and under) - 2.000pm - 3.30pm
Followed by Mulled Wine, Mince Pies, Hot Chocolate and Selection Boxes.
Senior's can be from age 16 and over
Entry fee is €10 per pair or €5 per person.
If you would like to participate in this event please post your entry form along with payment into the tennis box in the caddymaster area by Wednesday 22nd November 9pm.
Application forms are in the caddymaster area, junior clubhouse and website.
Junior Tennis Committee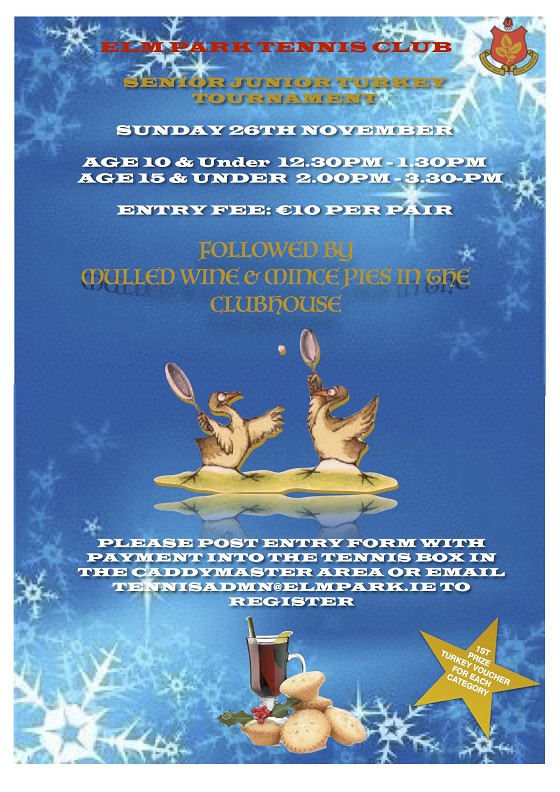 News & Events